The GSPK Design team, designers and manufacturers of the Emego switch, will be attending the T4i conference. T4i is taking place in Sheffield on Monday 28th November. The conference is hosted by the University of Sheffield, it will bring together over a hundred people within the assistive technology sector.
GSPK Design will have a stand introducing our new EMG assistive switch, Emego. Emego is an alternative switch designed for those with severe disabilities to use in conjunction with existing assistive technologies. The assistive technology switch uses very small electrical impulses from the user's muscles as they twitch, that signal is then transferred to our own software (Emesense) to produce a reliable and accurate signal for use in switching.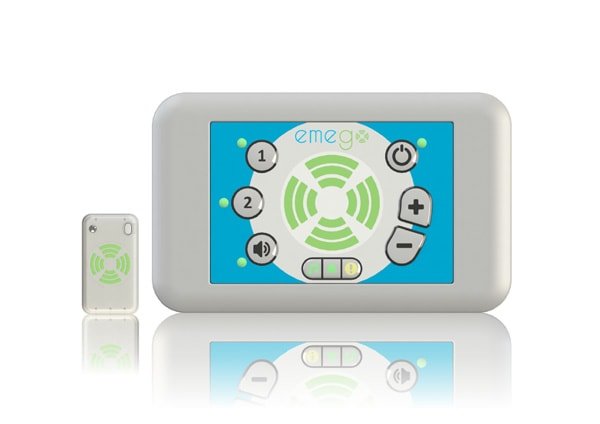 A collaborative project
The project, which has been funded by the SBRI, has been a collaborated effort with The Assistive Technology Team at Barnsley Hospital, The Centre for Assistive Technology & Connected Healthcare at the University of Sheffield and the NIHR Devices for Dignity Healthcare Technology Co-operative (D4D) all working with GSPK Design.
The conference will run all day and is already shaping up to be a fantastic and informative event. With speakers from a variety of backgrounds including the plenary talk hosted by Luc de Witte – How to close the gap between what is technically possible and practically available.
A talk we're very excited to attend is taking place at 12.00pm and will be hosted by Nasrin Nasr, Simon Judge and Mark Hawley – The potential application of EMG as assistive technology: a usability study the talk will focus on the clinical trials that are currently ongoing at CATCH.
How to get there
The conference will take place at:
St Marys Conference Centre,
Bramall Lane
Sheffield
S2 4QZ
Google maps link: click here
The car park is limited to the number of cars it can hold so please do plan accordingly.
Paul and Jack will be at the conference all day and look forward to meeting some familiar faces as well as new ones.
Should you wish to discuss an assistive technology product that you are looking to design and manufacture then please take a look at our services page for further information on what we do.