A pioneering new technology designed and developed by GSPK Design features in a campaign created by the UK Foreign Office, #GlobalBritain.
The technology is an electromyography (EMG) switch that uses small electrical impulses made from tiny muscle movements/twitches and turns these into switches. This small patient unit can be attached to any muscle and can accurately pinpoint specific muscle groups to provide the user more flexibility when controlling the Emego.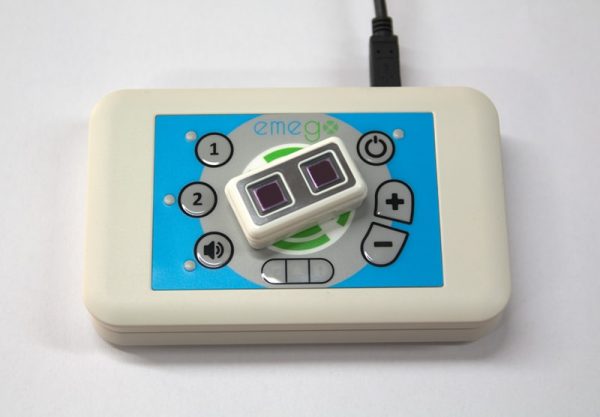 The campaign, #GlobalBritain, aims to highlight projects through the UK that involve a wide variety of people from different nationalities coming together and collaborating. GSPK Design work with many clients across the UK and the world so this campaign is one that GSPK are proud to get behind. With technology enabling people to connect instantly to people and businesses all over the world the ability to create new electronic widgets and technologies has become easier and a no-brainer for businesses to work together.
Emego, a class I medical device, has been developed and is used by several different people from different backgrounds whether through their career or nationality. GSPK Design will be launching the Emego Assistive Switch in September at AAATE 2017 a worldwide conference about new assistive technologies hosted in Sheffield, UK. The five-day conference will bring people in the world of assistive technology together to look at new products and technologies that are set to shape the future of healthcare. The event is open globally and building on the #GlobalBritain campaign, the organisers hope to bring together people from all over the world.
GSPK Design is delighted that Emego features in the latest campaign video in which Dr Nasrin Nasr shows off the technology in CATCH's future home lab. Dr Nasrin also says:
"We are witnessing problems and challenges of global and long term impact, like ageing population and increasing long term conditions. So to have solutions for these problems we need insight from different people with different backgrounds."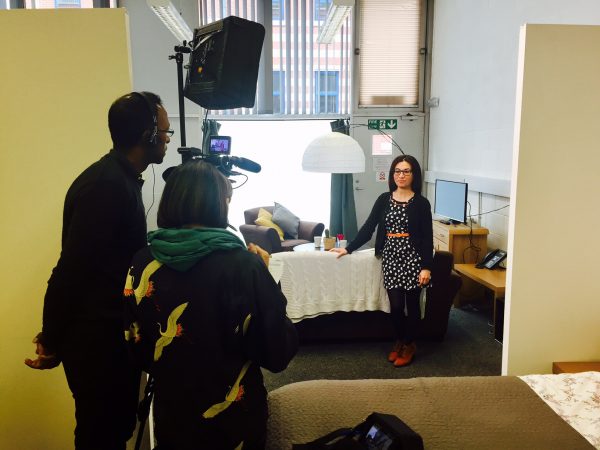 This statement rings true as we move forward as a global society. An ageing population is going to have a real long term impact soon and technology could solve some of the problems that arise with this. The Emego project is one of collaboration and without the skills of people from different backgrounds this project would not be where it is today.
To see the full video via the CATCH website: Click here.
GSPK Design has grown as a business from the Emego project and has most notably gained an ISO: 13485:2016 accreditation for the design and manufacture of medical devices. GSPK are now actively looking to work on medical electronic design requirements for new projects or existing products that need an update. Please get in touch via our contact channels which can be found on our contacts page here: www.gspkdesign.ltd.uk/contact to talk to us about your electronic project idea.