GSPK Design Awarded With Medical Device Accreditation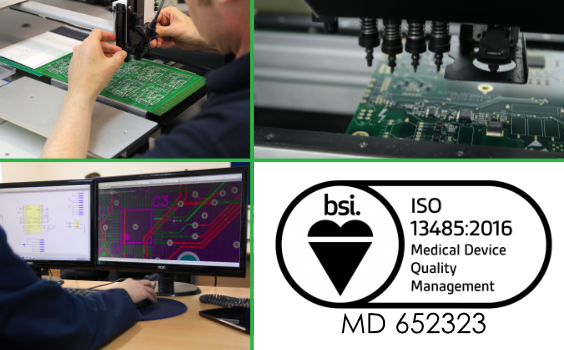 GSPK Design is delighted to announce that we have been successfully re-audited to meet the standards of ISO 13485:2016, for the design and manufacture of electronic devices for medical use. This comes on the back of a successful re-audit to the ISO 9001:2015 standard.
For a number of years, GSPK Design has designed and manufactured the 'Emego,' a class 1 medical device used as an assistive switch for communication by people with severe disabilities. The accreditation will allow GSPK Design to further expand its service offering for medical electronic design and manufacturing.
If you have a project in mind that you believe could benfit from our electronic design and manufacturing service than please do get in touch with us directly through our email: sales@gspkdesign.ltd.uk
Christmas Shutdown Will Take Place 23rd December to 5th January
Our annual Christmas Shutdown will take place from the 23rd December and run until the 5th January. Please ensure that you place any orders in good time before this date.
You can contact us through sales@gspkdesign.ltd.uk to discuss any requirements.