With the event now less than a week away the final entries are in and the standard of engineering is fantastic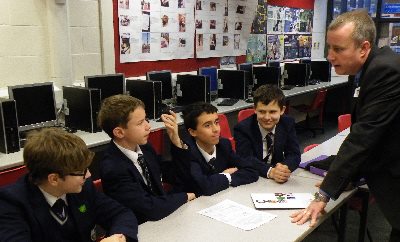 On Friday the 27th of June the eagerly anticipated Four le Tour awards ceremony will be on hand to celebrate the Tour de Frances arrival in North Yorkshire. The event will take place at The Balcony in Harrogate where the students will exhibit their engineering talents and present their projects. The awards will be handed out to schools for the overall winners of the competition as well as the best product and marketing strategy.
Five teams have been shortlisted and will go up against each other from over 20 teams who applied. Leeds Grammar, King James's, St Aidan's and Outwood Academy Ripon are the four schools contending to be the winners of the Four le Tour, with two of the teams from the Leeds Grammar School. The shortlisted teams have done extremely well to make the last five from so many initial applications who were interested, which was fantastic to see.
The judging panel will be made up of Peter Eland who is the proprietor, editor and publisher of bike magazine Velo Vision, Chris Mackenzie from The Whole Caboodle, a company that specialises in Advertising, Digital media and Design based in Harrogate and also Paul Marsh, the managing director of GSPK Design.
The day of the event will see the students come with their projects and ideas and bring them forward through a presentation by sharing their thought processes throughout their products design process. With belief in their products and being able to sell their ideas, the judges will then be able to give the students a great opportunity to receive feedback and guidance about their products.
Working on an industrial project like this gives students a better understanding of ways in which to design and market a successful product. The competition has encouraged students to get involved in engineering, electrical design and manufacture and by looking at all the entries, it's great to see the amount of enthusiasm we have had for this competition. The impressive projects submitted so far means it will be a close fought competition and every little bit of research, strategic planning or innovation will help the judges to decide which school comes out on top.
The awards arrived last week and the competition is soon approaching, to keep up to date with this competition, please follow us on Twitter @GSPKDesign